by Ronald on May.30, 2014, under DC5 specs, Garage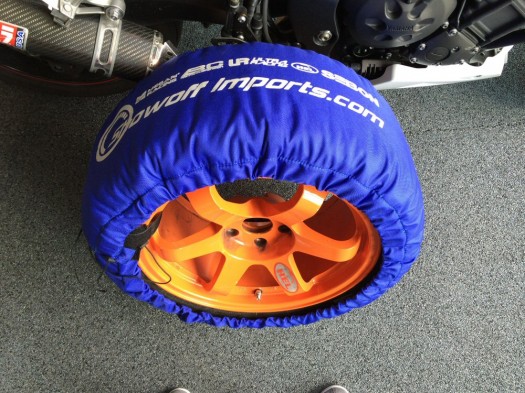 Feeling hot hot hot…
So, You remember round 1 with our new personal record of 1.58 in the qualification but a final where we lost over a second due to cold tyres? We had 1st position in warmup and qualification sessions but couldn't do the same in the finals and ended up 3rd. Since the finals are only 1 inlap and 1 hotlap we could not get heat in our tyres at all so quickly. Anyone who knows me can confirm that this 3rd position is seen as 'loosing', and I hate loosing
So part of the solution: Tyre Warmers! Of course you can buy these everywhere but we had them special made for our tyres and even included our logo's. Oh yeah!
They were just too late for Round 2 (Which we WON by the way…), but ready for Round 3 in Assen, june 8.
Assen here we come!
Leave a Comment
:projectdc5, timeattack, tyrewarmers, Winning
more...